Today, The Boston Globe published a feature article about Inside Arlington and our nonprofit parent organization, Nano Media. It is the main headline: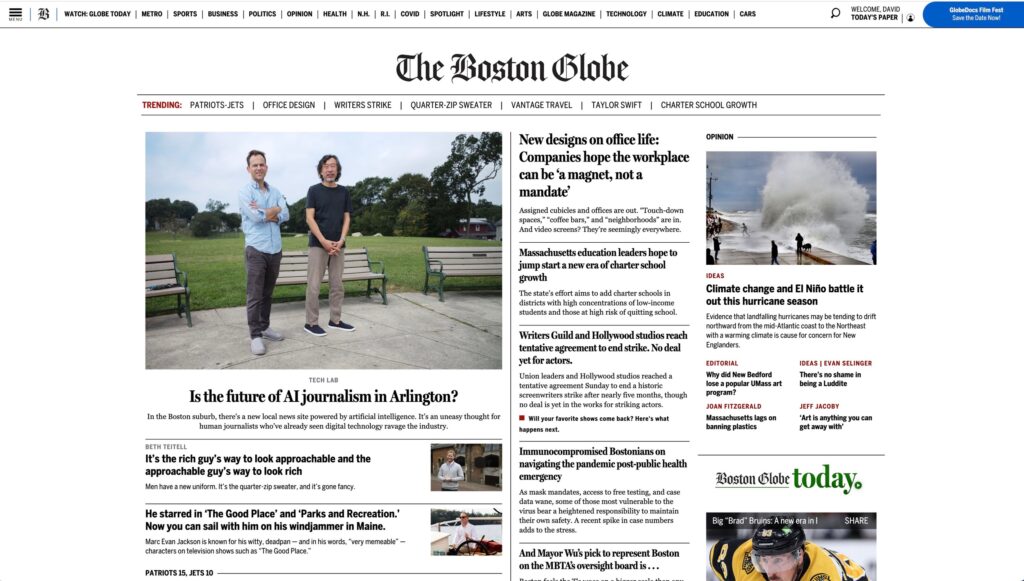 We're honored and grateful for the coverage.
When it come to news, trust is essential, regardless if it's written by humans, AI, or humans and AI in collaboration. We believe humans should always be in control, and AI is simply a productivity tool. This is why our editors verify every post before publication. We continuously test our system for hallucinations and have not had a problem. Our model is instructed to generate a summary based on content we feed it; it is a digest of the meeting, not anything invented or extra.
AI has the potential to revitalize local news by altering the economics that destroyed it, but it also carries risks. A public conversation about AI and journalism is paramount. We applaud The Boston Globe for examining this issue in all its facets.
This post was written by a human without AI assistance.